Normal Cholesterol Support
Chol-lite - For Order Hypercet Normal Cholesterol Support
Buy Hypercet Normal Cholesterol Support Chol-lite -
The Hypercet Cholesterol Formula can help support and maintain your healthy cholesterol levels already within the normal range. This formula is designed to work with and assist your normal body functions to help maintain optimum health.
Normal Blood Pressure Support
The Hypercet Blood Pressure Formula works with your complex body chemistry to support good health. Support
and maintain healthy, normal blood pressure already in the normal range, with the Hypercet Blood Pressure Formula, and adopt a healthy lifestyle with good diet and exercise.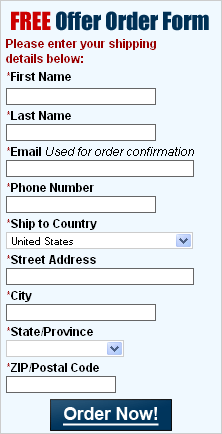 What is cholesterol?
Cholesterol is being talked about a lot these days, and almost all the reports are confusing. They make "cholesterol" sound like a really bad thing to have. They don't tell you that your own body manufactures cholesterol in the liver.

According to Taber's Cyclopedic Medical Dictionary, cholesterol "is synthesized in the liver and is a normal constituent of bile....It is important in metabolism serving as a precursor to various steroid hormones (e.g., sex hormones, adrenal corticoids)."
What causes High Cholesterol?
Some people are inclined to manufacture more cholesterol than needed, for genetic reasons. It runs in the family. In other cases, too much cholesterol can be caused by a diet too heavy in the wrong kinds of fats, combined with too little exercise to burn up the calories, and being overweight.
Weight loss, changes in diet, and getting brisk exercise can go a long way to maintaining wellness.
What is blood pressure?

Blood pressure is basically a simple thing. Your doctor measures it to determine how strongly the blood is pumping through your veins. This gives the doctor a general idea of the health of your veins and heart. Most of the time, this system works perfectly, but a few things can cause difficulties.
If your results are high, it's called high blood pressure, or hypertension.
If your veins accumulate debris, the inside of the "hose" is narrowed at that spot. The heart then has to work harder to force your blood through the narrowed area. This increases the pressure in your vascular system, and causes an extra strain on your heart, just as it does with a garden hose.
In most cases you won't notice any symptoms of this condition. Your blood vessels won't swell noticeably; there won't be any bruising, and certainly no pain. You might notice a slightly faster heart beat, but probably not. This is why you need your doctor to test your blood pressure.
This is why it's very important to support and maintain a normal healthy blood pressure.